Malaysia announced on March 7 that seven suspected militants arrested late February, ahead of Saudi Arabian King's visit to Malaysia from February 26, were planning an attack on Arab royalties, source from Vietnamnews.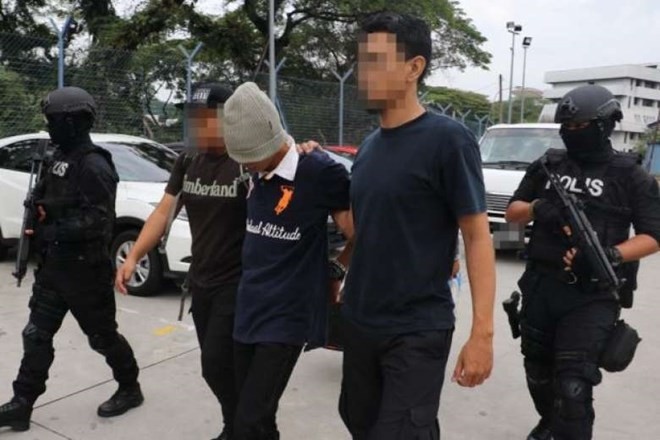 One of the suspects arrested by Malaysian police. (Source: straitstimes.com)
Speaking with reporters, Inspector - General of Malaysian Police Khalid Abu Bakar said that the police captured the militants when they were planning an attack on the occasion of King Salman bin Abdulaziz al-Saud's visit. Two of the seven suspects were plotting a large scale car-bomb attack.
Earlier, Malaysia reported the arrest of one Malaysian and six foreigners, comprising of one Indonesian, four Yemenis and one East Asian between February 21 and 26, for suspected links to militant groups, including the self-claimed Islamic State (IS).
Malaysia has arrested hundreds of people over the years on suspicion of terrorist offences. The country has been on high alert since a grenade attack in Kuala Lumpur's outskirts in July 2016, which IS claimed responsibility for.