According to news of Vietnam News from Kuala Lumpur, the Malaysian Government has revoked the passports of 68 Malaysians due to their involvement in Islamic State (IS) militant activities abroad.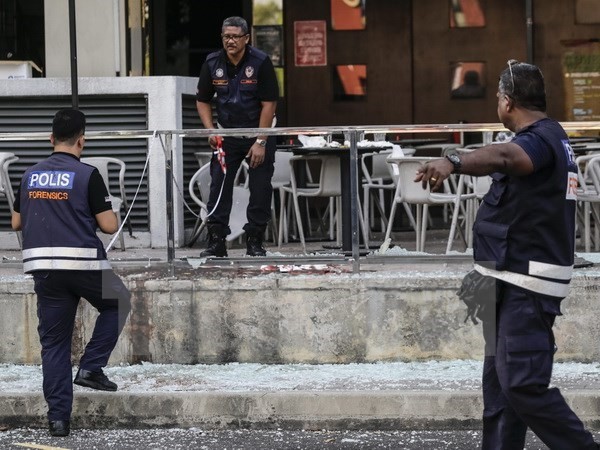 Malaysian policemen investigate an attack scene (Photo: EPA/VNA)
Deputy Prime Minister Ahmad Zahid Hamidi confirmed on August 7 that the passports were recovered two weeks ago after a directive was issued by Prime Minister Najib Razak.
Zahid added that these individuals will no longer have travel papers as Malaysian citizens and they will face legal action in line with the Immigration Act.
He said the police is tracking down eight hand grenades, which are believed to be in the hand of IS militants in Malaysia in a bid to ensure safety and security for people.