The Malaysian Anti-Corruption Commission (MACC) has made its biggest-ever cash seizure of 112 million MR (28 million USD) following the arrest of two senior officials of the Sabah Water Department, according to Vietnamnews' source reported in Kuala Lumpur.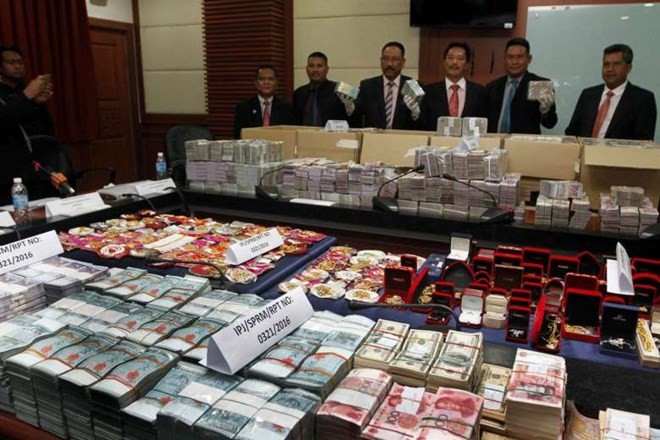 Malaysia seizes biggest-ever corruption cash (Source: the Star)
MACC deputy chief commissioner of operations Datuk Azam Baki said at a press briefing on October 5, 52 million MR (17.2 million USD) in cash was seized from various places, including the offices and houses of the Director and Deputy Director of the department.
He said the bank accounts of the officials and their relatives, amounting to 60 million MR, had been frozen. Luxury vehicles and watches, high-end handbags, jewellery and land use right certificates were also seized.
The officials were nabbed at their offices on October 4 for involving in infrastructure projects worth 3.3 billion MR since 2010. Two others, the deputy director's businessman brother, and his accountant, were also arrested.
The four suspects will be remanded in custody for a week for investigation.-