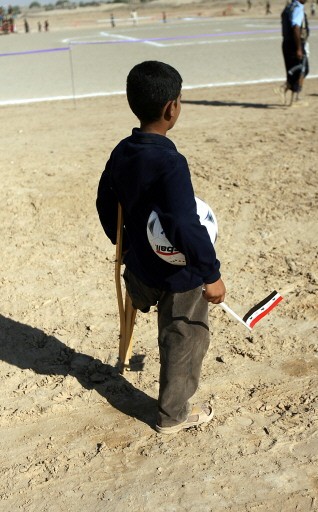 Children suffer heavy losses in the Iraq war
The commader of US Marines accused of killing 24 Iraqi civilians in the town of Haditha last November did not consider the deaths unusual and, therefore, saw no need of an investigation, The Washington Post reported Saturday.
Citing a sworn statement gaven to military investigators, the newspaper quotes Lieutenant Colonel Jeffrey Chessani as saying, "I thought it was very sad, very unfortunate, but at the time, I did not suspect any wrongdoing from my Marines."
The statement, provided to The Post, helps explain why there was no investigation of the incident at the time, despite the large number of civilian deaths, and why it took several months for the US military chain of command to react to the event, the report said.
It also suggests that top US commanders have been unsuccessful in urging subordinate leaders to focus less on killing insurgents and more on winning the support of the Iraqi people, especially by providing them with security, the paper said.
According to The Post, Chessani told investigators he concluded that insurgents had staged a "complex attack" that began with a roadside bomb, followed by a small-arms ambush that was intended to provoke the Marines to fire into houses where civilians were hiding.
"I did not see any cause for alarm," Chessani is quoted as saying.
Source: AFP