The Navy said Wednesday it will open a memorial hall next week for a warship sunk by a North Korean torpedo attack in 2010, according to the Yonhap.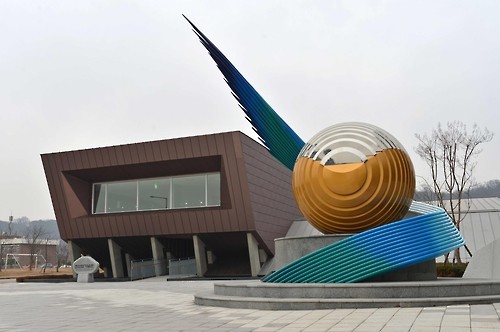 This photo taken on Dec. 28, 2016, shows the Cheonan Memorial Hall built in Pyeongtaek, 70 km south of Seoul. (Yonhap)
The Cheonan Memorial Hall, located at a security park inside the Navy 2nd Fleet in Pyeongtaek, 70 kilometers south of Seoul, will be open to the public from Monday, the Navy said in a statement.
The Navy allocated 4.47 billion won (US$3.7 million) to build the hall on the 1,340-square-meter site, it said.
It is situated in front of the corvette that broke into two in the attack on March 26, 2010. The Cheonan has been on display at the park since it was recovered from the West Sea.
The hall, composed of seven exhibition sections, is designed to show what happened to the Cheonan on the day of torpedoing, the Navy's rescue operations, the salvage work and memorial activities, the statement said.
Seoul has made clear that Pyongyang is to blame for the torpedo attack that killed 46 South Korean sailors, but the North has denied responsibility.