German Chancellor Angela Merkel said throwing too much money into reviving global economic growth would make the recovery unsustainable, in comments published Saturday.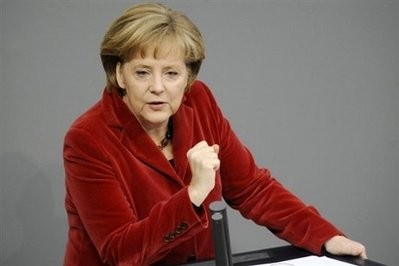 German Chancellor Angela Merkel
Merkel snubbed calls to spend more public money in Germany as part of a coordinated international stimulus effort, in an interview with the Financial Times newspaper.
She told the British business daily that the business of putting the global economy back in order would not be finished at the G20 summit in east London on April 2.
"This crisis did not come about because we issued too little money but because we created economic growth with too much money, and it was not sustainable growth," Merkel said.
"If we want to learn from that, the answer is not to repeat the mistakes of the past."
She also warned against inflated expectations from next week's gathering of world leaders at the ExCeL exhibition centre.
"We are talking about building a new global financial market architecture and we will not be able to finish this in London.
"We will naturally not solve the economic crisis either, and we won't solve the issue of trade. We will definitely need to meet again."