A plane of Malaysia's air force crashed into a military base in Butterworth town of Northern Penang state, killing one pilot and injuring three officers, reported local media yesterday.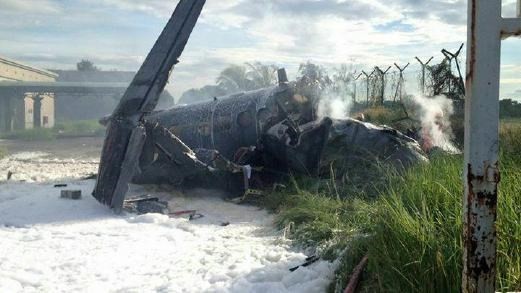 A photo of the crash
The Royal Malaysian Air Force said that the Beechcraft B200T was conducting an exercise when it crashed. The three injured were sent to hospital.
The cause of the accident is being investigated.-