DUBLIN (AFP) – Moody's on Friday lowered its credit ratings on Ireland by two notches to Baa3 from Baa1, citing the country's "weaker economic growth prospects" and "expected decline" in government finances.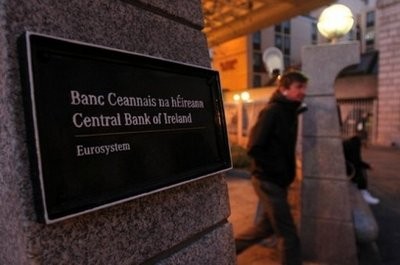 AFP file - A man leaves the Central Bank of Ireland, in Dublin, Ireland.
"Moody's Investors Service has today downgraded Ireland's foreign- and local-currency government bond ratings by two notches to Baa3 from Baa1," a statement said.
It added that the outlook on the ratings "remains negative" -- meaning further downgrades are possible.
Downgrades by ratings agencies like Moody's can ramp up borrowing costs on financial markets for those hit, making their funding problems more difficult to manage, while Ireland is already struggling to service its huge debt.