Nationwide flooding in Myanmar has killed at least six people and affected the lives of more than 420,000 others, sources from Vietnam News said August 12.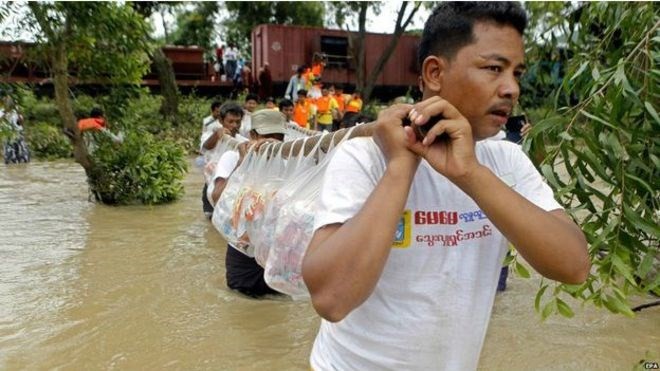 BBC
According to the country's Ministry of Social Welfare, Relief and Resettlement the flooding, which began in mid-July, is still hitting the Bago, Ayeyawady and Yangon regions although some regions, including Kachin state and Sagaing, Mandalay and Magway have closed their relief camps as flood waters have receded.
Vice President U Henry Van Thio, who is also chairman of the National Natural Disaster Management Committee, vowed to provide relief for flood recovery.
Meanwhile, the Meteorology Department warned of possible flash floods and landslides in the country's western and northwestern states of Chin and Rakhine