The front part of the Hwasong-15 intercontinental ballistic missile (ICBM) is round and relatively blunt, while that of the Hwasong-14 ICBM is sharp, according to a photograph published by the Rodong Sinmun, a newspaper of the Workers' Party of Korea, and monitored online here.
It was shown on a transporter erector launcher (TEL) with nine wheels on each side, indicating the new one is longer than the Hwasong-14, which is carried by a 16-wheel TEL.
The newspaper also made public dozens of other photos of the new ICBM launch early Wednesday morning, including those of leader Kim Jong-un giving a "field guidance" at the launch site north of Pyongyang.
He pumped his fist, monitoring flight data on a screen and celebrating the successful launch with his aides. The missile reportedly flew 950 kilometers at an apogee of 4,475 km to splash into the East Sea.
The North announced that it has completed its "nuclear force" and claimed the ICBM is capable of hitting all areas of the United States and delivering a "super-sized heavy" nuclear warhead.
The newspaper used four front pages to hype up the communist nation's first ballistic missile firing in 2 1/2 months.
The official Korean Central News Agency also made public the same photos.
Experts said the round warhead tip may reflect the North's pursuit of a multiple reentry vehicle.
"North Korea seems to have designed the protection cover of the reentry vehicle in consideration of a possible multiple warhead system," said Chang Young-keun, a missile expert at Korea Aerospace University in Goyang, Gyeonggi Province.
He added it appears to have replaced the engine system for the second-stage rocket.
"There's a possibility that it has a bigger fuel tank and more vernier thrusters," Chang said. "But it remains unconfirmed whether it's a solid-fuel engine."

Shin Jong Woo, a senior analyst at the Korea Defense Security Forum (KODEF) based in Seoul, said the North seems to have used a cluster engine for the first stage of the Hwasong-15 as well.
"The Hwasong-14 type was equipped with one Paektusan rocket engine but the Hwasong-15 appears to have two," he said.
Pyongyang fired two Hwasong-14 ICBMs in July.
It remains uncertain whether the isolated communist nation has developed a brand-new ICBM in just a few months.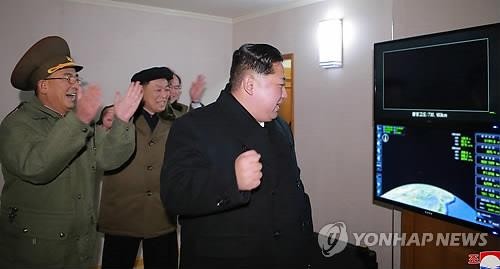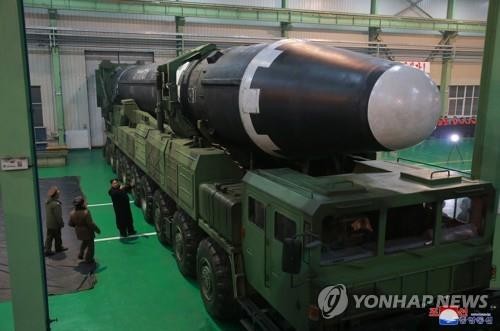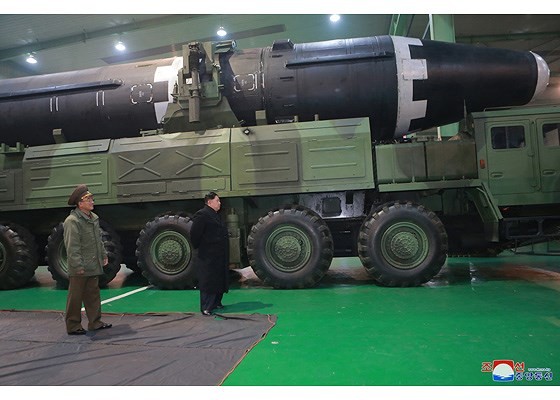 Source from the Yonhap.
Tags: