NATO forces are getting ready to step up efforts to take control of the Afghan side of the country's border with Pakistan, the alliance's military chief said in an interview published in the Financial Times.
"NATO needs to work with Pakistan for a reduction if not elimination of the unlawful and illegal movement across the border," General John Craddock, NATO Supreme Allied Commander Europe, was quoted as saying by the business daily.
In an interview conducted on a flight back to Europe after a visit to Pakistan and Afghanistan, Craddock was also asked if NATO was planning any military action to temper the flow of insurgents across the border.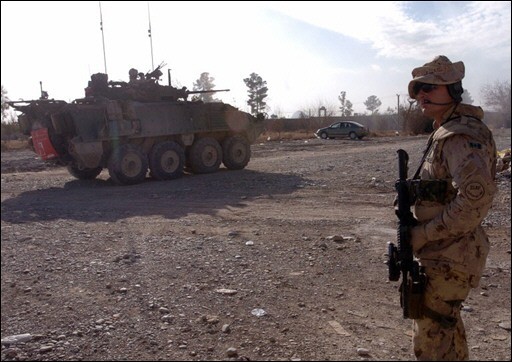 NATO forces in Afghanistan
"ISAF is developing plans for that very effect," he responded, referring to the International Security Assistance Force, the NATO-led grouping made up of about 33,000 troops from 37 nations.
During his visit to Pakistan, Craddock met with Pakistani military commanders in Islamabad, describing the discussions as "frank, candid and promising."
He also said that he was not aware of any problems along Afghanistan's border with Iran, commenting: "As far as the west is concerned, the border with Iran, I have not heard of any untoward problems there."
"Obviously we are very vigilant. We watch that closely."