Australian agrichemical firm Nufarm on Tuesday said it had stopped discussions with China's Sinochem on a possible takeover, and would instead seek a strategic investment from Japan's Sumitomo.
The development comes after state-owned Sinochem last week unexpectedly dropped its bid for Nufarm to around 2.62 billion dollars (2.32 billion US) from the 2.84 billion dollars proposed in September.
"The Nufarm Board has carefully considered Sinochem's proposal and has decided that it is not in the best interests of Nufarm shareholders to pursue Sinochem's proposal," the company said in a statement.
The Melbourne-based company said a proposed strategic investment from the Sumitomo Chemical Company provided better certainty for shareholders.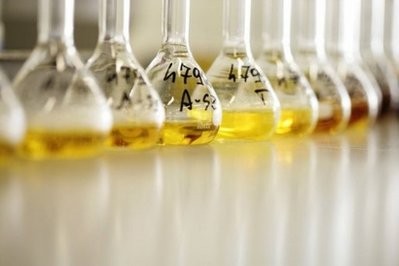 Glass jars hold chemicals for analysis in a laboratory.
It said its board would unanimously recommend that Sumitomo acquire 20 percent of its shares for 14 dollars cash per share via a tender offer.
Nufarm would then undertake a 250 million dollar equity capital raising, the global crop chemical company said.
Nufarm and Sumitomo will also enter into an agreement to co-operate across a number of business areas, it said, including research and development.
"This investment and the resulting benefits to the business are expected to provide Nufarm with access to additional new products and increased opportunities to expand and strengthen Nufarm's position in various crop segments and geographic markets," chairman Kerry Hoggard said.
Under the original Sinochem proposal, the China state-owned company would have paid 13 dollars per share to acquire all of the issued ordinary shares in the company. But it revised the price down to 12 dollars on December 21.
Nufarm said the lower offer undervalued the company while the proposal remained subject to numerous conditions, some of which it said were unacceptable.
Nufarm shareholders will vote on the Japanese company's offer, which is subject to final approval by the Sumitomo board, at a meeting in March.
The development follows Nufarm's conditional support, in late 2007, for a 3.0 billion dollar takeover from a private equity consortium, which included China's state-owned ChemChina. That takeover was derailed by the global financial crisis.