New Zealand Defence Minister Gerry Brownlee expressed his support to arbitral process at the seventh Xiangshan Forum in Beijing on October 11, saying that the reclamation, construction and militarisation in the East Sea is to blame for escalating tension, source from Vietnam News Agency.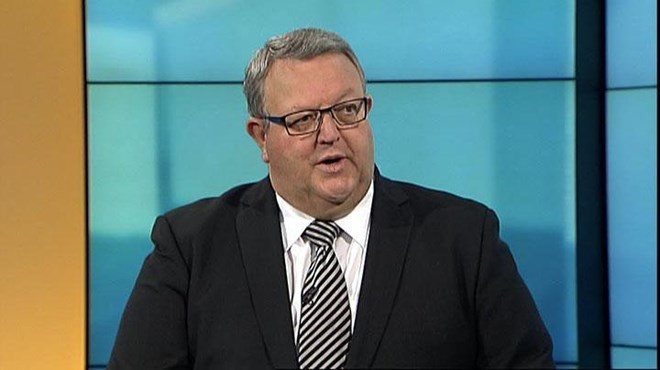 New Zealand Defence Minister Gerry Brownlee (Source: Internet)
Expressing concern over the East Sea issue, Brownlee stressed that New Zealand opposes actions that undermine peace and erode trust, and would like to see all parties actively take steps to reduce those tensions.
"As a small maritime trading nation, international law and, in particular, the United Nations Convention on the Law of the Sea, is important for New Zealand", he said, adding that he believes countries have the right to seek international resolution such as arbitral process.
This isn't the first time New Zealand has raised its voice on the East Sea issue. According to Reuters, in February, New Zealand urged for Chinese restraint after Beijing's apparent deployment of an advanced missile system on an East Sea island, while Beijing said New Zealand's proposal is unconstructive.
The seventh Xiangshan Forum, co-hosted by the Chinese Association for Military Science and the China Institute for International Strategic Studies, officially opened in Beijing on October 11.
Themed "Build a New Type of International Relations through Security Dialogue and Cooperation", this year's event attracts nearly 400 military officials and specialists from around the globe. It focuses on responding to new security challenges in Asia-Pacific through cooperation, role of militaries in global governance, maritime security cooperation, and international terrorist threats and countermeasures