US President Barack Obama and Chinese leader Hu Jintao sparred Wednesday over human rights but smoothed over sharp differences and a dearth of breakthroughs by vowing to work to build trust.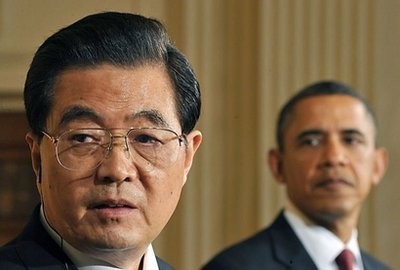 US President Barack Obama (R) and his Chinese counterpart Hu Jintao hold a press conference in the East Room at the White House in Washington, DC.
On a long-awaited state visit, Hu made the unusual comment for a Chinese president that "a lot" remained to be done on freedoms in China, but pointedly did not share Obama's definition of universal human rights.
Later, the two presidents swapped the dry language of diplomacy for a gala state dinner, sprinkled with stars like action hero Jackie Chan and pop diva Barbra Streisand, in White House rooms bathed in purple and red lights.