US President Barack Obama made a landmark gesture to communist Cuba, lifting all curbs on travel and money transfers by Cuban-Americans to the island for the first time in three decades.
The White House said the move was intended to encourage expanding democratic and political rights in Cuba and called on Havana to respond in kind to help ease decades of fierce antipathy between the bitter foes.
But the move left a longstanding US trade embargo largely intact, with the White House saying it was up to the Cuban government whether Obama's steps, which were in line with his campaign promises, would result in a thawing of chilled relations between the two sides.
"President Obama has directed that a series of steps be taken to reach out to the Cuban people to support their desire to enjoy basic human rights and to freely determine their country's future," presidential spokesman Robert Gibbs said at the first bilingual press conference given at the White House.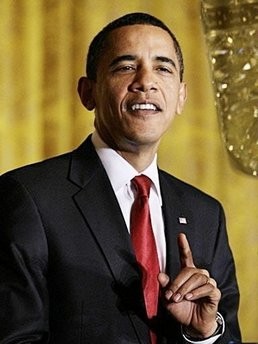 US President Obama
"The president has directed the secretaries of state, treasury and commerce to carry out the actions necessary to lift all restrictions on the ability of individuals to visit family members in Cuba and to send them remittances."
Specifically, the White House called on Cuba to reduce charges it levies on money transfers to family members.
An estimated 1.5 million US residents of Cuban descent still have relatives in Cuba.
And the 47-year-old US economic embargo on Cuba will not be immediately lifted.
But Obama will find support for a new US policy toward Cuba this week when he meets with leaders from around the western hemisphere at a summit of the Americas in Trinidad and Tobago.
"If President Obama is serious about promoting change in Cuba, this executive order must be part of a larger shift away from the US's unilateral approach toward the Cuban government," said Jose Miguel Vivanco, Americas director at Human Rights Watch.
"Only by working with its allies in Latin American and Europe will the US be able to chip away at Castro's repressive machinery."
But Obama's order would open a wide array of telecommunications links to the island, after decades of antipathy between Washington and Havana.
It would allow US telecommunications network providers to link to Cuba with fiber-optic cables and satellite technology and permit US wireless telephone providers to enter roaming service agreements with Cuban firms.
It would also permit US satellite broadcasts to the island.
The administration's actions won applause in US farm states hoping to gain a new markets for their agricultural products.
"We should also immediately eliminate the roadblocks that the Bush administration put in place to make it harder for farmers to sell food to Cuba," said Senator Byron Dorgan, a Democrat from North Dakota.
"I also believe the embargo should be ended. When a policy has failed for nearly 50 years, it is time to change the policy."