Oil prices crossing the 100 dollars a barrel mark is possible but would not merit an emergency meeting of OPEC, Iran's Oil Minister Masoud Mirkazemi who currently heads the cartel said on Sunday.
"The price of 100 dollars is not unrealistic in this situation," Mirkazemi told reporters.
"Even if the oil price crosses 100 dollars a barrel there is no need for an emergency OPEC meeting. Some OPEC members believe there is no need for an emergency meeting even if oil reaches 110 or 120 dollars a barrel."
At the New York Mercantile Exchange, a barrel of light sweet crude for delivery in February closed at 91.54 dollars on Friday.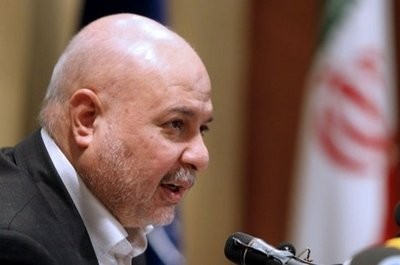 Iranian Oil Minister Masoud Mirkazemi, says oil prices crossing the $100 a barrel mark is possible but would not merit an emergency meeting of OPEC
The rise in global oil prices has been attributed to a harsh winter hitting Europe and parts of North America, as well as growth in China and other developing nations.
The Organisation of Petroleum Exporting Countries has said speculation was also fuelling the price rise.
At its last meeting at Quito, the 12-nation cartel decided to leave production quotas unchanged, stressing the looming risks to the fragile global economic recovery.
Some OPEC members -- Iran, Venezuela and Libya -- were urging higher prices at Quito to above 100 dollars a barrel to offset what they said were rising production costs.
But OPEC heavyweight Saudi Arabia differed, saying between 70 and 80 dollars a barrel was a "fair price."
Iran took over the cartel's rotating presidency from January 1, the first time in 36 years that Tehran holds the leadership of the cartel which accounts for 40 percent of world output.
Mirkazemi also announced that Iran has discovered a new onshore gas field with reserves valued at 50 billion dollars east of Assaluyeh on the Gulf.
"It has 260 billion cubic metres (9.18 trillion cubic feet) of gas, of which 210 (billion) can be exploited, which is about 24 million cubic metres per day," the minister said.
Iran is OPEC's second largest crude exporter and holds the world's second largest gas reserves.