Oil extended its losses, sliding to near $82 a barrel Wednesday in Asia amid concerns over the global economy recovery and expectations of rising crude inventories in the U.S.
Benchmark crude for May delivery was down 19 cents to $82.25 a barrel at midday Kuala Lumpur time in electronic trading on the New York Mercantile Exchange. The contract lost $1.76 to settle at $82.44 on Tuesday.
Crude's slide follows falls in Asian stock markets Wednesday, dampened by the eurozone debt crisis after Standard and Poor's downgraded the debt of Greece and Portugal. Concerns are mounting that the problems could damage the global economic recovery and hurt oil demand.
"The eurozone debt crisis is driving markets down. It looks like $80 a barrel is a strong floor for crude in the near term," said Victor Shum, an energy analyst with consultancy Purvin & Gertz in Singapore.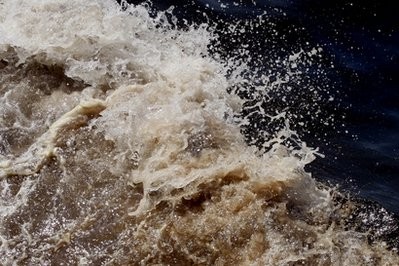 Weathered oil is seen in the wake of a crew boat as it sails over the site of a leaking oil pipeline that resulted from last week's explosion and collapse of the Deepwater Horizon oil rig in the Gulf of Mexico near the coast of Louisiana, USA
Crude's bearishness is also partly due to expectations that the U.S. government's inventory report due later Wednesday will show a further rise in crude oil and gasoline stocks, he said. A report by the American Petroleum Institute late Tuesday showed gains in crude and gasoline inventories, piling pressure on the market, he said.
Traders are also waiting to see the outcome of the Federal Reserve's two-day meeting Wednesday.
The Fed is expected to leave interest rates at record lows but the question is whether it will take steps to reduce the unprecedented amount of money it pumped into the economy to fight the Great Recession. The economy is getting better, but unemployment remains near double digits and is expected to stay high all this year.
Any Fed move also could drive the dollar higher and that too can affect oil prices. A stronger dollar makes crude more expensive for investors holding other currencies.
In other Nymex trading in May contracts, heating oil fell 0.18 cent to $2.2285 a gallon, and gasoline dropped 0.53 cents to $2.3215 a gallon. Natural gas rose 1.4 cent to $4.23 per 1,000 cubic feet.