A combined task force made up of over 50 administrative and security officers in Thailand's Tak province has confiscated and destroyed opium fields on Thai-Myanmar border as part of the drug crackdown, source from Vietnamnews/NNT.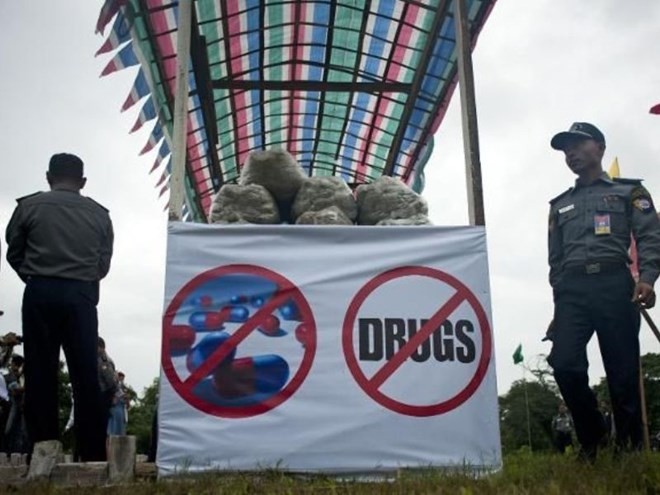 Myanmar police prepare to destroy drugs (Illustrative image. Source: AFP)
The task force, which started its operation on January 9, has disposed of five opium plots and discovered a vacant plantation in Umphang district, following a helicopter survey on December 28 last year. The authorities are preparing to get rid of another four sites of opium cultivation.
The drug busters also seized a locally-made gun, a carbine with bullets, opium smoking and production tools in a hut near the plantations. The suspects, however, were believed to have fled to the wild. The collected evidence will be used to identify the drug ring