ISLAMABAD, July 29, 2010 (AFP) - Pakistan observed a day of mourning Thursday for the 152 people killed in the country's worst aviation disaster, as heavy rains delayed the search for the aircraft's black box.
The Airblue passenger jet from Karachi crashed in a ball of flames, killing everyone on board and disintegrating in the heavily forested Margalla hills outside the Pakistani capital during heavy rain and poor visibility.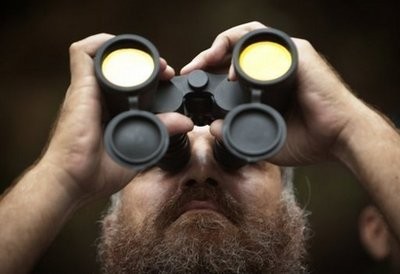 A Pakistani police commando watches rescue operations in the Margala Hills close to Islamabad on July 28, 2010. AFP
Pakistani flags were to fly at half mast from all public buildings on Thursday in mourning for the dead.
US President Barack Obama offered his "deepest condolences" to the families and friends of those killed. UN chief Ban Ki-moon said he was "deeply saddened" by the tragedy and China's President Hu Jintao also conveyed his condolences.
"Rescue teams will resume the search operation as soon as it stops raining as we still have to find the black box," police official Bani Amin told AFP.
Investigators hope the flight data recorder will give clues to the fate of the 10-year-old Airbus which was piloted by an experienced captain.
The government said all possible causes would be investigated, including terrorism, bad weather and sabotage, although officials gave no indication that an attack might have been to blame.
Many of the victims were charred beyond recognition or ripped to pieces, forcing health officials to use DNA tests and ID documentation to identify them.
"Our main concern is to find identification papers and other belongings of the passengers, which will greatly help identify the bodies lying in the hospitals," said Amin, who has been supervising the rescue operation.
"We may also find some body pieces during the search but it all depends how quickly it stops raining," he said.
Two Americans, an Austrian-born businessman and seven children were among the 152 people on board flight ED 202 from the southern city of Karachi.
The Airbus 321 was coming in to land at Islamabad's Benazir Bhutto International airport when witnesses saw it flying at an unusually low altitude before hearing a deafening boom.
The plane broke apart into a gorge between two hills, scattering debris in three directions on hillsides enveloped in cloud and some distance from the road, severely hampering initial rescue efforts on Wednesday.
"I saw a big ball of smoke and fire everywhere with big pieces of aircraft rolling down the hill," police official Haji Taj Gul said.
"Nobody survived," Interior Minister Rehman Malik told Express TV. "It's a big tragedy. It's really a big tragedy."
Authorities suggested the flight had been diverted due to bad weather, but it was unclear why the jet was flying so low and close to the Margalla Hills -- off the normal route for aircraft arriving from Karachi.
Rescue official Arshad Javed told AFP of horrifying scenes at the crash site after the routine commuter flight turned to carnage.
"All we could see were charred hands or feet. I collected two heads, two legs and two hands in a bag," he said.
"We shouted if anyone was there alive, but heard no voice."
Prime Minister Yousuf Raza Gilani expressed his grief over the "tragic incident" and offered prayers for the dead.
Airbus said the single-aisle plane was a relatively young 10 years old, and the European company offered its full assistance to Pakistani investigators.
Airblue is one of Pakistan's most respected airlines. It has been operating since 2004, using new Airbus A320 and A321 aircraft on domestic routes and international services to Dubai, Sharjah, Abu Dhabi, Muscat and Manchester.
Wednesday's crash was the worst in Pakistan. The only deadlier civilian plane crash involving a Pakistani jet saw a PIA Airbus A300 crash into a cloud-covered hillside on approach to Kathmandu, killing 167 people in 1992.