Vietnam News' source from Kuala Lumpur said that representatives of the Philippine government and the Moro Islamic Liberation Front (MILF) resumed negotiations on implementing peace agreements at their meeting in Kuala Lumpur, Malaysia, on August 13.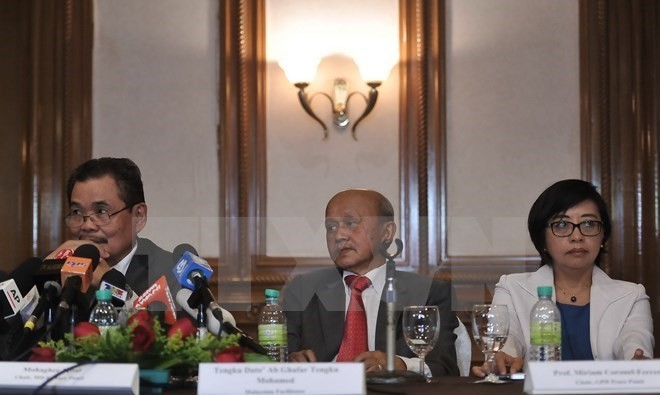 Representatives of the Philippine government and MILF at the meeting (Photo: VNA)
The meeting, the first of its kind under the Philippines' President Rodrigo Duterte, took place two years after the signing of the Comprehensive Agreement on the Bangsamoro (CAB) in 2014.
The President's peace adviser Jesus Dureza hailed the entering of implementation phase as a new turning point in the peace process, reiterating the new administration's commitment to honour the past peace deals.
MILF Chairman Murad Ebrahim said continuing the peace process remains a reasonable pathway to bring progress, development and lasting peace for the Philippines.
Malaysia's Deputy Defence Minister Mohd Johari Baharom said a successful peace roadmap will contribute to preventing threats from the self-claimed Islamic State (IS).
The Philippine government and MILF signed a peace accord in March 2014, ending 45 years of conflicts, with Malaysia playing the intermediary role.
Later, the two sides inked the Declaration on Continuity of the Partnership in the Bangsamoro Peace Process in May 2016