Philippine navy troops on March 23 successfully rescued two Malaysians held hostage by Islamic State-linked Abu Sayyaf militant group for eight months in the waters off the southern Philippines.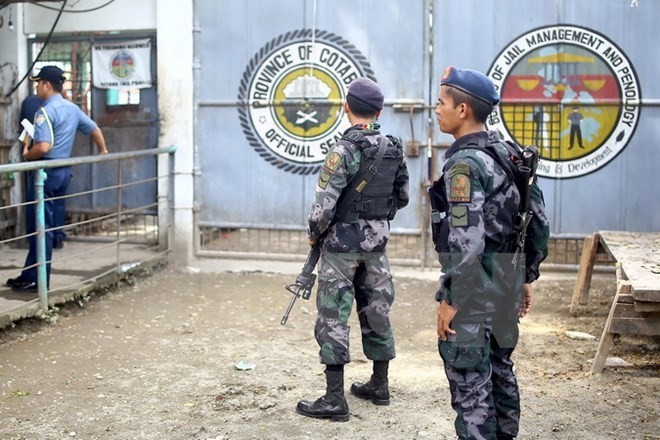 Philippine troops (Source: AFP/VNA)
Major General Carlito Galvez Jr., Commander of the Western Mindanao Command, said in a statement that the Malaysians, Tayudin Anjut and Abdurahim bin Sumas, were rescued off Pata Island in southern Sulu province.
The country's marine troops were sent to the area after the military received information that the Abu Sayyaf leader Alhabsy Misaya was hiding in the mangroves with about 30 other bandit members, he said.
The two hostages were "in a sickly state" when they were rescued, Galvez said, adding that military doctors are now attending to them at the Sulu hospital.
They were among five Malaysian crewmen of Tugboat Serudung 3 kidnapped by Abu Sayyaf on July 19, 2016, off the Malaysian state of Sabah. They were reported missing after their boat and barge were found without crew members.
The military said the Abu Sayyaf group is still holding more than foreign and Philippine kidnapped victims in Sulu, their bailiwick.
Philippine President Rodrigo Duterte has ordered the military to crush the 500-gunmen group notorious for criminal and terror activities in remote areas of Sulu and Basilan provinces in the southern Philippines