Philippine authorities said that the government forces on January 18 arrested three people in Cotabato province of Mindanao, in the southern of the Philippines, suspecting that they have supported the self-claimed Islamic State (IS), source from Vietnamnews.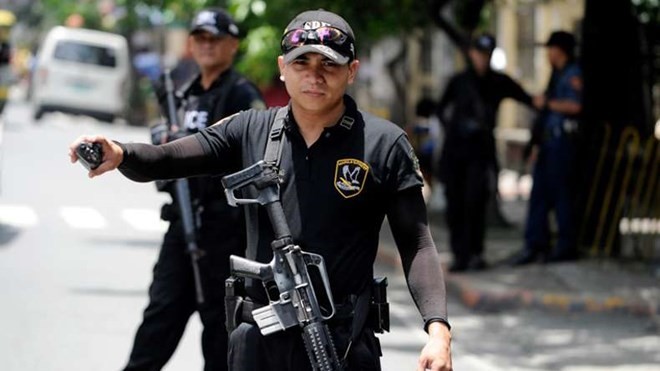 Security force of the Philippines. (Source: NewsX)
According to Maximo Sebastian Jr, head of the Anti-Illegal Drugs Special Operation Task Group, the three suspects named Zaidon Nilong, Danny Yang and Mario Sueb were captured in a raid in Lapu village on January 17.
Nilong was believed to be the next leader of the Ansar Al-Khilafah, a terrorist group that related to IS, as former leader Mohammad Jaafar Maguid was killed in an operation on January 5.
The Ansar Al-Khilafah group also has involvement with the Abu Sayyaf and other terrorist groups. It was responsible for an attack with grenades at a festival in Maasim town, which killed one police officer and injured dozens of people in 2016.