The Philippines has raised its terror alert to Level 3, the highest, after police discovered a plot by Islamic State-linked militants to attack a park near the US Embassy in the capital Manila, source from VNS.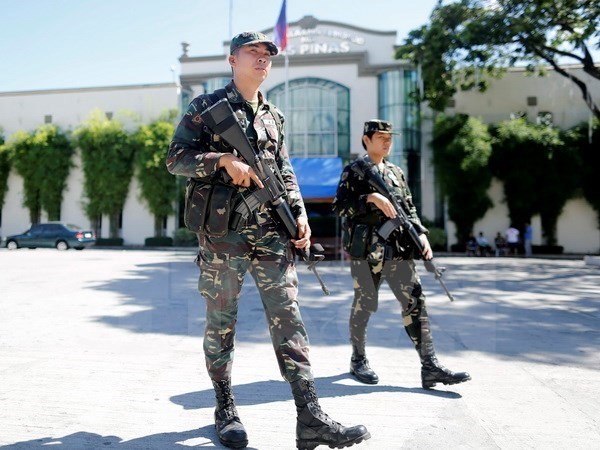 Philippine police patrol Las Pinas city, ​southern Manila. (Photo: EPA/TTXVN)
According to national police chief Ronald dela Rosa, two men were caught planting a bomb near the embassy on November 28.
They admitted belonging to a southern Philippine Islamist militant group. They tried to detonate a bomb in a public park before, but failed, so planned to place an improvised explosive device near the US embassy.
Philippine police are hunting three accomplices of the men who evaded arrest.
On November 28, local media said a bomb, wired to a mobile phone, was found inside a bin near the US embassy.
Philippines President Rodrigo Duterte previously warned that Islamic State fighters might seek to set up a foothold in his country, stating Manila needs strong measures to counter the insurgents.-