Philippine police on August 18 freed 12 Maoist movement leaders in the country, days before a new round of peace talks between the government and the Maoist movement which was scheduled for next week in Norway, sources from Vietnam News.


The national police chief told reporters the temporary release of the 12 was a decision by president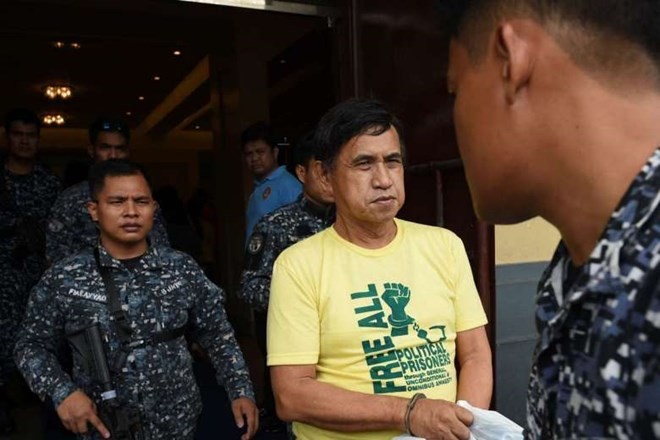 Adelberto Silva, one of high ranking leaders of the Maoist movement, is escorted by armed jail guards as he arrives for his bail hearing at a court in Manila on Aug 11, 2016 (Photo: AFP/VNA)
Rodrigo Duterte and was "one of the most positive developments" in recent years, adding that the 12 still continue to face criminal cases in courts.
Among those freed were Tirso Alcantara, one of the Maoist movement's highest ranking leaders. However, President of the movement, Benito Tiamzon is still in prison.
The upcoming peace talks in Norway is expected to end nearly five decades of conflict that has killed more than 40,000 people in the Southeast Asian country