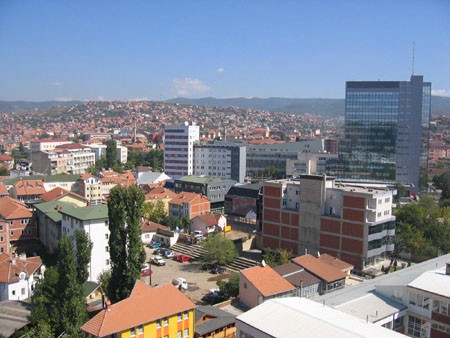 The Kosovo's administrative center Pristina
Russia is against setting artificial timetables to decide Kosovo's status and attempts to predetermine the outcome, the RIA-Novostia quoted the Russian Foreign Ministry's spokesman said Tuesday.
Mikhail Kamynin said status talks could start soon "if they are thoroughly prepared by the Contact Group."
"The UN secretary general is expected to launch this process, which will remain within UN channels, under the supervision of the UN Security Council," he said.
A UN plan to grant sovereignty to Kosovo, regardless of Serbia's objections, has been removed from the UN Security Council agenda under pressure from veto-wielding Russia, Serbia's long-standing ally.
The Contact Group, comprised of diplomats from the U.S., Britain, France, Italy, Germany and Russia, has agreed on 120 days of additional talks between Belgrade and Pristina.
Formally a part of Serbia and its historical heart, Kosovo has been a U.N. protectorate since 1999, when NATO air strikes ousted Serbian troops over the alleged ethnic cleansing of Albanian separatists.