Russian industrial production fell by 12.1 percent in June on a 12-month comparison, the statistics office said on Wednesday, marking a slowing of a sharp decline in output of previous months, Finance Minister Alexei Kudrin said on Wednesday.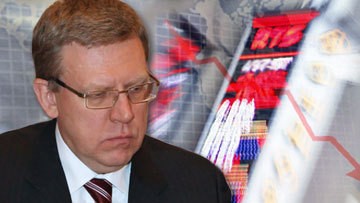 Rusian Financel Minister Alexei Kudrin
In May, the key economic indicator had plummeted 17.1 percent from a year earlier in its sharpest dive since the onset of the financial crisis.
Industrial output fell 14.8 percent over the first half of 2009 compared to the same period last year, the statistics office said.
However, June marked a 4.5-percent increase in production in output on a month to month basis, feeding government hopes that the country's once-booming industry is on the verge of economic recovery.
The automotive sector -- in which the number of vehicles produced has fallen by more than half -- continues to figure among those industries most severly hit by the fall in consumer spending.
Although the Russian car market was cheered by investors as one of the fatest gorwing worldwide last year, the statistics office said manufacturing of cars fell 52.8 percent and of trucks 69.7 percent last month compared to June 2008.
Production of natural gas -- one of Russia's leading exports -- dropped 29.4 percent, the statistics office said, as customers in Europe scaled back consumption amid the economic difficulties.
Official figures, however, noted an improvement in the coal mining sector, still down 5.1 percent on a year earlier but up against output decreases of 11.7 percent in May.
Russia's economy -- poorly diversified and suffering from the fall in demand for energy -- has seen many factories shut their doors or switch to shorter shifts amid the economic crisis.
The government is keeping a close watch on the situation, fearful that a production slowdown could provoke social unrest in impoverished regions and towns that are almost dependent on one industry for their livelihood.
Russia's economic development ministry has said the economy as a whole could shrink by up to 8.5 percent this year after contracting by an alarming 9.8 percent in the first quarter.