PARIS, France, May 24, 2011 (AFP) - French President Nicolas Sarkozy kicked off a summit of the world's most powerful Internet barons in Paris on Tuesday at the first "e-G8" gathering.
Launching the gathering of heads of online giants such as Facebook, Google and Microsoft, Sarkozy hailed the leaders of the "Internet revolution", but warned the industry that with their power comes great responsibility.
"Your work can be considered historic and impacts civilisation," he said.
"With this in mind, your level of responsibility is undoubtedly the highest ever given to individuals who do not work in the public sector or as state representatives," he added.
"Giving the Internet consideration is a real historic responsibility and this responsibility can only be shared" by the online industry and world leaders, he said.
He warned against "barriers" and "monopolies" in the industry and called for the protection of personal privacy and copyright online.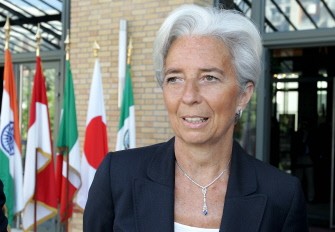 AFP - France's Finance and Economy Minister Christine Lagarde arrives at a G20 Globalization conference in Paris, on May 23, 2011.
Sarkozy convened the e-G8 to draw up a declaration aimed at Group of Eight leaders who will meet at their annual summit on Thursday and Friday in the northern French resort of Deauville.