According to the Singaporean Ministry of Trade and Industry (MTI) that Singapore has lowered its economic growth forecast for 2016 to between 1-2 percent, down from the initial range of 1-3 percent, reported by Vietnam News in Singapore.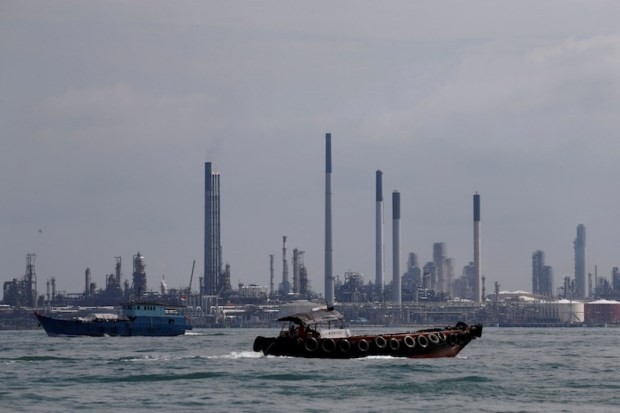 Boats sail past Pulau Bukom oil refinery along the southern coast of Singapore on June 8, 2016 (Source: Reuters​)
The move took into account a slightly weakened global economy and the impact of Britain's vote to exit the European Union last June, which dampened and also added uncertainties to the global growth outlook, the ministry said.
Most key economies, with the exception of the US, are expected to see similar or lower growth in the final six months of the year, compared to the first half, according to the ministry.
The same day, the ministry also released gross domestic product (GDP) figures for the second quarter, which saw Singapore's economy expanding 2.1 percent compared to the same period a year ago, marginally lower than the Government's earlier estimate of 2.2 percent and unchanged from the previous quarter .
Manufacturing activity expanded by 1.1 percent year-on-year, reversing from a 0.5 percent decline in the previous quarter.
While the service sector grew 1.4 percent, lower than the estimate of 1.7 percent released in the first quarter