SEOUL (AFP) – International currency disputes will top the agenda at this month's G20 summit, host South Korea said Monday, expressing optimism about a solution.
President Lee Myung-Bak said he was "very happy that the green light has been turned on for the success of the Seoul summit" after Group of 20 finance ministers and central bankers reached agreement last month.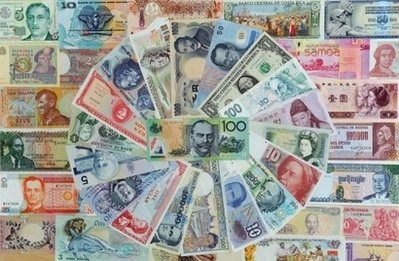 International currency disputes will top the agenda at this month's G20 summit, host South Korea said Monday. AFP
Ministers vowed to move towards more market-determined exchange rate systems and "refrain from competitive devaluation of currencies" at the meeting in the South Korean city of Gyeongju.
They pledged to work to reduce excessive imbalances and maintain current account imbalances at "sustainable" levels.
The United States and Europe say China is deliberately holding down the yuan to benefit exporters. China says irresponsibly loose US monetary policy is causing a wave of speculative cash to flood emerging markets in search of higher non-dollar returns.
European Union leaders urged their G20 counterparts Friday to avoid a currency war and prevent any return of 1930s-style trade protectionism.
"I expect good (summit) results as the international community agrees on the need for cooperation and we are doing our best," Lee said in his fortnightly radio address.
"We have a very important mission to coordinate the agenda to decide the future of the world economy and hammer out compromise."
Lee said the second agenda item at the November 11-12 meeting is a proposal strongly pushed by Seoul for the creation of a global financial safety net.
The aim is to protect emerging markets from disruptions caused by sudden changes in capital flows, and deter them from holding huge and unproductive foreign exchange reserves as a safeguard.
Lee said the 1997-98 financial crisis taught South Korea that an institutional system is needed to cushion the impact of sudden capital flows.
The president said leaders of the world's 20 biggest economies would also have to settle details of how to give emerging markets more say in the running of the International Monetary Fund.
Ministers at Gyeongju agreed to reallocate at least six percent of the so-called quotas, determining voting rights, to under-represented countries like China.
Europe will give up to two seats on the IMF's 24-member board.
South Korea, in its role as the first aid recipient turned donor, also wants the summit to focus on developing the economies of impoverished nations rather than just providing aid.
"In other words, the international community needs to help (them) catch fish, not simply give fish," he said.