Several Southeast Asian countries were put on alert on December 23 on the threshold of Christmas and New Year following two foiled bomb plots in Australia and Indonesia and the arrest of suspected militants in Malaysia, source from the Vietnamnews.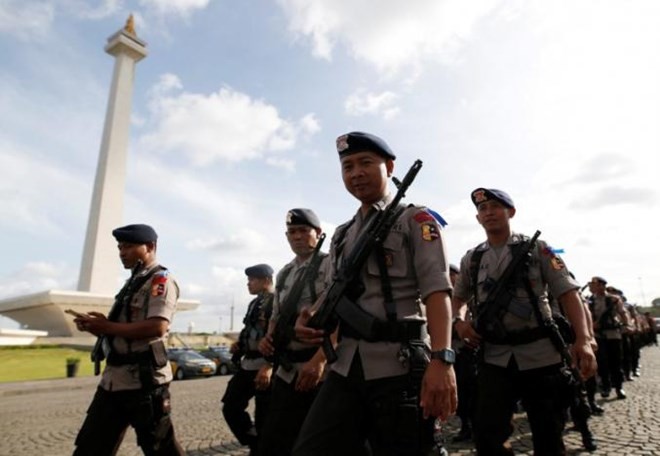 Indonesian police attend a security briefing at the National Monument before deployment during the Christmas and New Year holidays on December 22. (Photo: Reuters)
Indonesia, the world's largest Muslim-majority country, will deploy 85,000 police and 15,000 military personnel for Christmas and New Year period.
Chief of Indonesia's police force, Tito Karnavian, said the focus is anti-terrorism activities, especially in Jakarta and Bali as they are traditional targets.
Police in Muslim-majority Malaysia, where the self-claimed Islamic State (IS) group claimed responsibility for a grenade attack on a bar in the outskirt of Kuala Lumpur in June, said they will monitor transport hubs, entertainment centres and tourism spots in the country.
Meanwhile, Thailand plans to deploy over 100,000 police on patrol until mid-January next year.
Singapore, a multi-ethnic country and a hub of tourism, banking and commerce, will deploy police at tourism and shopping centres. Suspicious bags and personal items will be checked, said police.-