State prosecutors on Monday raided a real estate company, run by the wife of a presidential aide, and a branch of the Seoul police as part of their probe into a corruption and info leak scandal involving the presidential secretary and a special inspector who investigated him, according to story posted at Yonhap.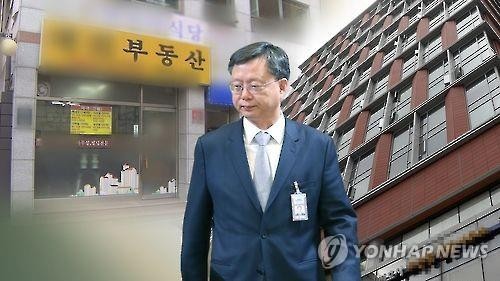 Woo Byung-woo, senior presidential secretary for civilian affairs. (Yonhap)
The prosecutors raided the office of the firm in southern Seoul and confiscated computer hard disks and various documents as they accelerated their investigation into Woo Byung-woo, senior presidential secretary for civil affairs.
They said a total of eight places were raided, including an office of the Seoul Metropolitan Police Agency.
Woo has been accused of misconduct in regards to the family firm as well as using his position to get his son posted to an easy job as a policeman during his mandatory military service.
The investigation by a special task force opened on Wednesday after Lee Seok-su, a special inspector who checked corruption allegations involving Woo, filed a petition on Aug. 18, seeking a formal investigation.
The special inspector's office in central Seoul was among the places raided. Lee has been suspected of leaking information related to his inspection to an unspecified journalist, which is a clear violation of the law.