SAN FRANCISCO (AFP) – Legendary Apple Inc. chief Steve Jobs stepped aside on a high note as the company he saved from ruin raked in a blockbuster $6-billion profit amid unrelenting demand for iPhones and iPads.
A day after Jobs announced he was taking an indefinite leave of absence for medical reasons, Apple reported its record net profit as revenue soared to an unprecedented $26.74 billion in the quarter ending December 31.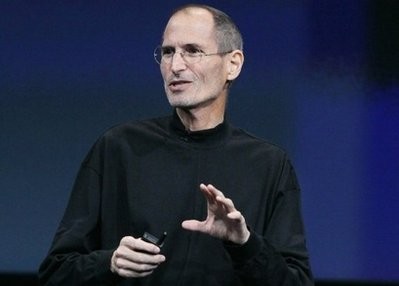 AFP file - Apple CEO Steve Jobs outlines a new operating system for Mac computers at an event in California.
The Cupertino, California-based company said it sold 7.33 million iPad tablet computers and 16.24 million iPhones.
"We had a phenomenal holiday quarter with record Mac, iPhone and iPad sales," Jobs said in a statement accompanying the earnings report.
"We are firing on all cylinders and we've got some exciting things in the pipeline for this year including iPhone 4 on Verizon, which customers can't wait to get their hands on."
He chose Monday, a US holiday on which stock markets were closed, to announce that he was turning the Apple helm over to chief operating officer Timothy Cook.
Jobs will keep his chief executive title and participate in "major strategic decisions" at Apple.
Apple shares fell Tuesday as concerns for Jobs health raised questions about the company's future.
Record high quarterly earnings figures and assurances by Cook that the company saw boom times ahead with its coveted gadgets helped the stock recover some ground.
Apple shares rose slightly more than a percent to $344.90 a share in trading that followed the earnings release but remained down in price for the day, after closing at a record high of $348.48 in New York on Friday.
The company is "working around the clock" to increase the supply of its hot-selling iPhones, and has already seen more than 80 percent of major companies begin letting workers use iPad tablet computers for business, Cook said.
Apple revenue soared 67 percent in the Asia Pacific market, with the company taking in $2.6 billion dollars in China in the quarter, he added.
In announcing he was going on medical leave, his third since 2004, the 55-year-old Jobs did not say how long he expected to be away or provide any details about his latest health issues.
Jobs underwent an operation for pancreatic cancer in 2004 and received a liver transplant in early 2009. He has appeared gaunt but relatively healthy at recent Apple public events.
Cook, 50, has filled in for Jobs in the past, with Apple thriving.
He is part of a powerful team of executives stepping in to fill the shoes of Jobs, the charismatic heart and soul of Apple who some believe is irreplaceable.
"At the end of the day, there is more to Apple than Steve," said analyst Michael Gartenberg, a partner at Altimeter Group.
"These are all people who have been trained by Steve, worked closely with Steve and are the embodiment of Apple's core culture."
Analyst Rob Enderle of Silicon Valley's Enderle Group said Jobs's absence will be felt on strategic questions such as "what will Apple do next?"
"The challenge is what comes after the iPad," Enderle said.
"Apple without Steve Jobs didn't have the magic," he said of the previous occasions when Jobs stepped aside for health reasons. "It was lacking this little something."
Product plans are typically mapped out two years in advance, so possible launches of successors to the iPhone and iPad later this year would not change with Jobs absent.
As chief operating officer, Cook has been in charge of end-to-end management of Apple's supply chain, sales, service and support in all countries.
"Cook is the person who makes the trains run on time at Apple," Gartenberg said.
Apple's fortunes have been uniquely linked to Jobs, who returned to the then flagging company in 1997 after a 12-year absence and introduced innovative and wildly successful products like the iPod, iPhone and iPad.
Apple has sold approximately 14.79 million iPads since the tablet computers hit the market in April, according to a tally of figures made public in earnings releases.
"I have great confidence that Tim and the rest of the executive management team will do a terrific job executing the exciting plans we have in place for 2011," Jobs said.