According to Vietnam News' source in Bangkok, Thailand's police force on August 19 identified a Thai man as a suspect in a wave of bombings that killed four people and wounded dozens in seven southern provinces.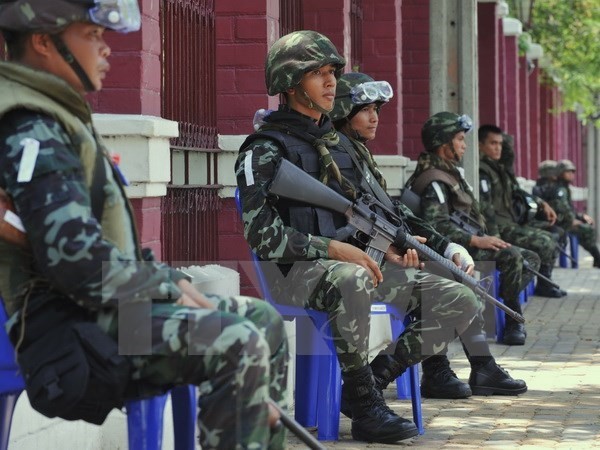 Thai police
Deputy national police spokesman Kissana Phatanacharoen identified the suspect as Ahama Lengha from Narathiwat province, near Thailand's border with Malaysia.
Kissana said Ahama has not yet been taken into custody and it was not known if he was still in the country.
The same day, local police said 15 suspects detained by the military earlier were not involved in the blasts.
There is no evidence linking them to the bomb attacks, said Major General Chayaphol Chatchaidejm, a senior official at the Office of Police Strategy.-