A Bangkok court issued an arrest warrant on August 19 for a foreigner suspected of carrying out the Erawan shrine bombing in the Thai capital that killed at least 20 people.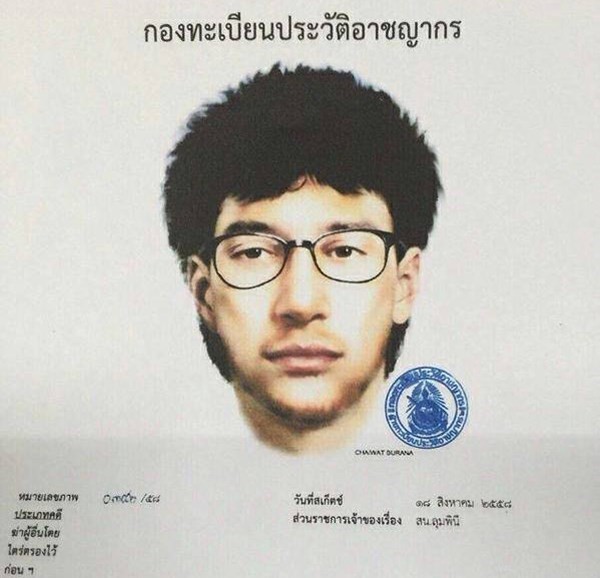 The sketch of the Bangkok bombing suspect. (Photo: Bangkok Post)
The order was made immediately after the police released a sketch of the suspect two days after the devastating attack on August 17. The sketch is made based on images seen on security footage which showed a young man walking into the shrine and placing a backpack believed to contain the bomb.
National police spokesman Prawut Thavornsiri said on TV that the suspect is a white-skinned man.
Police said he is part of a "network", and that they are hunting two other men also seen on the security camera at the shrine before the blast.
Prime Minister Prayut Chan-O-Cha urged the culprits to turn themselves in or facing capital punishment.
The incident, in a popular tourist hub and close to upscale shopping malls, claimed the lives of at least 20 foreigners from China, Hong Kong, Britain, Indonesia, Singapore and Malaysia. Nearly 70 others are receiving treatment for injuries, including 12 seriously wounded.