Source from VNA in Bangkok said, Thailand and Malaysia will organize the 22nd Land Exercise Thamal operation, a joint military training, in their shared border area from July 18-28.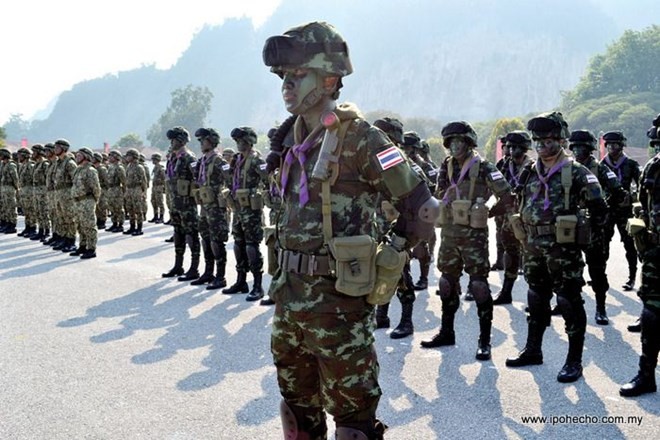 Thailand, Malaysia to hold 22nd joint military exercise. (Photo: ipohecho.com.my)
The exercise will include theoretical and field operations in border area in Sadao, the Thai southern province of Songkhla which borders Malaysia, and a joint patrol operation to enhance border security and suppress illegal activities and other threats in the area.
The Land Exercise Thamal is a regular military exercise held three times a year at border areas between Thailand and Malaysia