Thailand and Russia have discussed the implementation of arms deals and defence industry cooperation during a meeting between Russian Ambassador to Thailand Kirill Barsky and Thai chief of the Defence Forces, General Surapong Suwana-adth in Bangkok on January 17.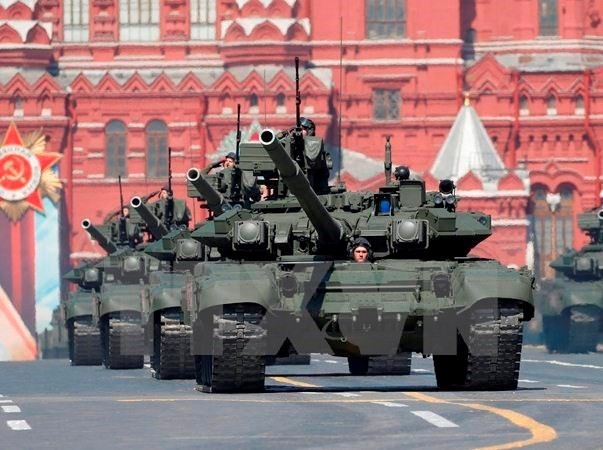 The T-90 tank of Russia. (Photo: EPA/VNA)
According to the Thai army, at the meeting, the two sides discussed matters of shared interest, including developing the defence industry in Thailand.
Thai media stated that the country wants to purchase dozens of T-90 tanks from Russia. Thailand is also about to sign a counter-terrorism deal with Russia.
In 2016, Thai Prime Minister Prayut Chan-o-cha and Deputy PM, also Minister of Defence Prawit Wongsuwan visited Russia to bolster bilateral relations, promote arms deals and joint defence industry development.
During his visit in May 2016, Prayut placed an order for 10 Mi-17 transport helicopters from Russia for a total price of 86 million USD. The Russian helicopters will be deployed in addition to the army's fleet of US-built CH-47 Chinook utility helicopters.
In late February 2016, Prawit Wongsuwan and Deputy Minister of Economy Somkid Jatusripitak visited Russia and Belarus, weeks after Director of the Russian Federal Security Service Nikolai Patrushev toured Thailand.-