Thai police on February 2 reported that the country's authorities have seized nearly three tonnes of pangolin scales that were on the way to other Asian countries, source from Vietnamplus.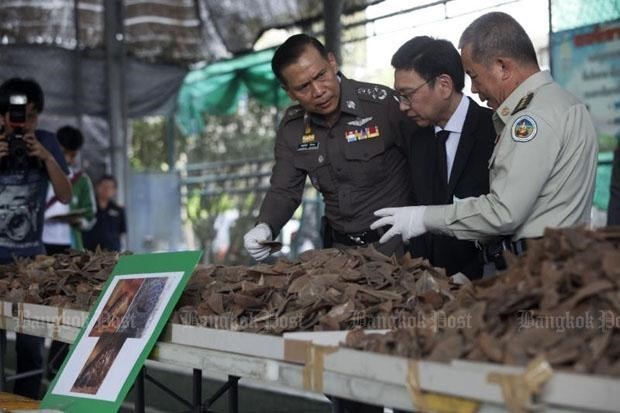 The haul is the highest amount of pangolin scales seized by Thai authorities so far (Source: bangkokpost.com)
The scales, the largest amount the country has seized so far, were transported on two separate flights to Suvarnabhumi airport in December 2016 from Kinshasa in Congo, via Turkey and Laos.
According to the wildlife anti-trafficking organisation Freeland, the pangolin scales, worth more than 1 million USD, came from 6,000 pangolins.
Pangolins are endangered animals whose scales are falsely believed to have medicinal qualities in some Asian countries.