Three people were killed on Tuesday when a car blew up close to a metro station in Russia's second city of Saint Petersburg, local officials said.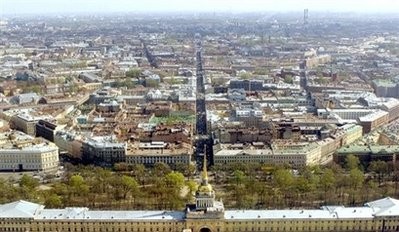 File picture shows a general view of central St. Petersburg.
A car exploded near the metro station Udelnaya at 0855 am (0555 GMT)," Andrey Alybayev, spokesman for the local branch of the emergencies ministry told AFP.
"Three people were killed, including a three year old child."
He added that the explosion could have been caused by a "grenade," without giving further details.