Three mystery musical scores discovered at Poland's historic Jasna Gora Roman Catholic monastery in Czestochowa, southern Poland, could be the work of Wolfgang Amadeus Mozart, experts say.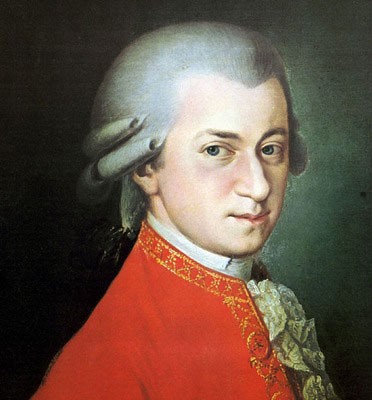 Wolfgang Amadeus Mozart
The musical scores identified as 18th century manuscript copies "correspond to the style" of the period and "their character allows us to suppose Mozart was their author," musicologist Remigiusz Pospiech told the Friday edition of Poland's Polska daily.
The three scores are among 18 musical manuscripts attributed to the Austrian genius in the Jasna Gora monastery's vast archive, but do not figure in the Koechel catalogue of Mozart's complete works.
Polish specialists have already contacted experts in Vienna and Salzburg, Mozart's birthplace in Austria, focused on music in the period between 1756 and 1791, according to Pospiech.
"If we are indeed dealing with a work of Mozart, it is rather his later period in Vienna," he says, adding that "more study is required to confirm this hypothesis."
Archives at the Jasna Gora monastery hold some 3,000 manuscripts of musical scores, collected over the centuries for the needs of its orchestra.
Born in Salzburg in 1756, Mozart moved Vienna in 1781, where he where he composed some of his greatest works before his death at the age of 35.