Authorities in Thailand's Dong Phaya Yen-Khao Yai World Natural Heritage Site have reported the first sighting of 18 wild tigers in 15 years, saying the discovery indicates the area is improving, source from VNS/NNT.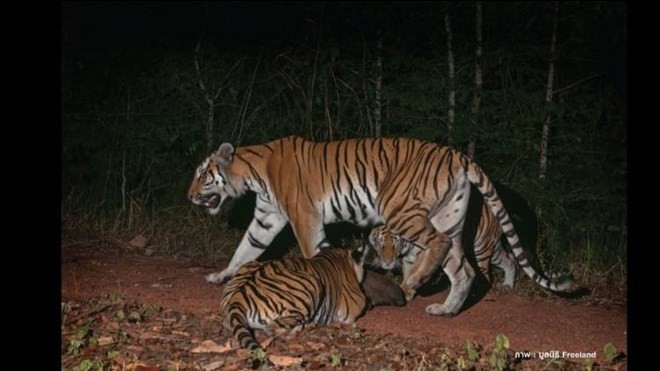 One of the wild tigers. (Source: englishnews.thaipbs.or.th)
They were found by surveillance cameras and seen on several occasions between June 2016 and February 2017. Of them, five are male and seven are female with the remaining six cubs.
Ministry of Natural Resources and Environment officials said the discovery shows the improving environment in the region as tigers can only exist in a healthy ecosystem.
Worldwide, it is estimated that only 4,000 tigers are still in existence from a previous tally of over 100,000.
The Freeland Foundation has donated technology and training to the Thai Department of National Parks staff so that they may further preserve the region and protect its wildlife