The National Highway Transport Safety Administration could slap another fine on Toyota after the 16.4-million-dollar penalty it imposed for the Japanese carmaker's not disclosing facts faster on involuntary acceleration.
The first fine was imposed after a Department of Transportation review of 70,000 pages of documents found Toyota "knowingly hid a dangerous defect for months from US officials and did not take action to protect millions of drivers and their families."
And in a letter to Toyota obtained Saturday by AFP, the NHTSA warned Toyota it was considering a second penalty.
Toyota recalled more than nine million vehicles worldwide including more than six million in the United States mainly for involuntary acceleration problems but also for some faulty brakes on some hybrid vehicles.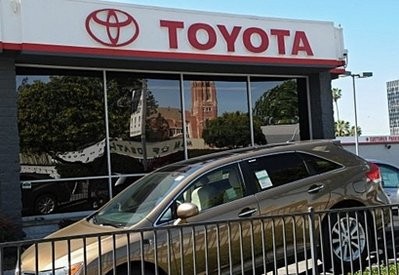 Cars for sale at a Toyota dealer in Hollywood on April 6.
Problems related to sudden, unintended acceleration that have been blamed for more than 50 US deaths and resulted in the recall of more than eight million vehicles worldwide.
The recalls have caused an outcry in the United States, with Toyota executives hauled over the coals by Congress and the company's previously stellar reputation for safety left in tatters.
Toyota is facing at least 97 lawsuits seeking damages for injury or death linked to sudden acceleration and 138 class action lawsuits from angry customers suing to recoup losses in the resale value of Toyota vehicles following the recalls.