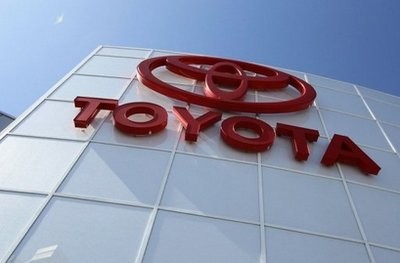 (AFP file)
TOKYO (AFP) – Toyota Motor Wednesday reported a net profit of 190.47 billion yen (2.2 billion dollars) for the quarter ended June, compared to a loss of 77.8 billion yen in the same period a year earlier.
The world's largest automaker also raised its annual net profit forecast to 340 billion yen from 310 billion forecast in May.
Operating income increased from a loss of 194.9 billion yen to a gain of 211.6 billion yen, as the automaker cited increases in vehicle sales and "a large decrease" in costs related to loan losses.
The automaker's strong results come despite it pulling around 10 million vehicles worldwide, as it faces a host of lawsuits over issues of "unintended acceleration" blamed for more than 80 deaths in the United States.