People across Laos and Cambodia have been on cloud nine with vibrant cultural activities held during their traditional New Year festivals according to the Buddhist calendar, according to Vientaine Times/VNS.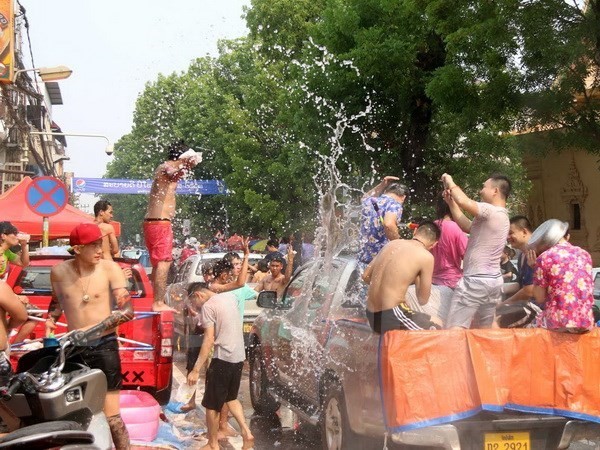 The water-splashing activity in the Bunpimay celebration in Laos.(Photo: VNA)
The splashing of water is the highlight of Bunpimay celebration in Laos. Lao people believe that water will wipe out bad things and diseases while bringing in a clean and healthy new year. Other activities include Buddha bathing, Buddha offerings and many art performances.
Meanwhile, bustling atmosphere of New Year has overwhelmed Cambodia. It is even more evident in Siem Reap ancient city where a line-up of traditional activities are taking place, including sport competition, Buddha bathing, tying thread on guests' wrists. On the occasion of the Chol Chnam Thmay festival, people also offer rice to Buddhist monks and build sand mountains to erase sins.
Elsewhere in Thailand and Myanmar, people are also eager to celebrate their New Year festivals (Trut Songkran festival in Thailand and Thing Yan festival in Myanmar).-