Two more cases of A/H7N9 bird flu infection in humans were reported in China's Zhuang Autonomous Region, near Vietnam's northern mountainous provinces of Cao Bang and Ha Giang, according to the regional health and family planning commission, source from VNS.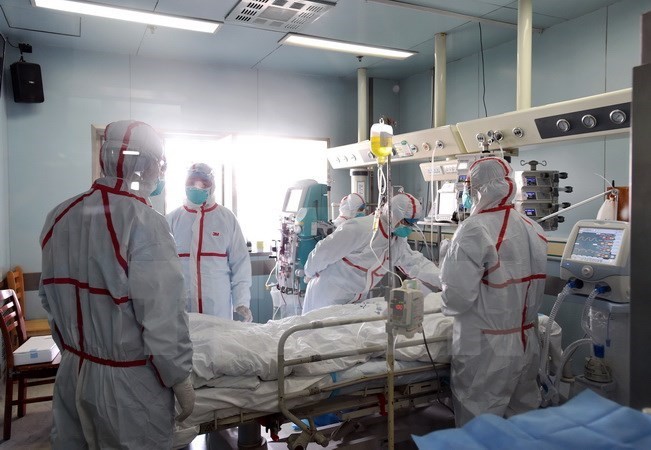 A patient with H7N9 bird flu infection treated in a Chinese hospital (Photo: AFP/VNA)
The two patients from Baise and Wuzhou cities are in critical condition, the commission said.
Despite the new cases, China's National Health and Family Planning Commission said that the A/H7N9 epidemic in the country has been declining thanks to emergency measures.
A/H7N9 was first reported in humans in China in March 2013 and is most likely to strike in winter and spring.
From February 24 to March 3, 2017, China recorded 22 people infected with A/H7N9 virus, four of whom died.
Several Chinese provinces have shut down live poultry markets to prevent the spread of the avian flu after a surge in the number of infections.
Experts said the A/H7N9 virus could not be transmitted from human to human. They recommended people avoid contact with dead and live poultry and buy poultry products with quarantine certificates.