PARIS, Jan 26, 2010 (AFP) - Visionary screen story-teller Tim Burton is to head the jury at this year's Cannes film festival from May 12 to 23, in what the US director said "is a dream come true".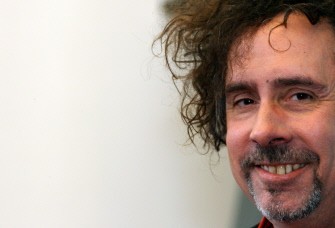 (FILES) In a file picture taken on September 4, 2007 US director Tim Burton poses during a photocall during the 64th Venice International Film Festival at Venice Lido (AFP photo)
"After spending my early life watching triple features and 48-hour horror movie marathons, I'm finally ready for this," the US director said in a statement released by the festival Tuesday.
"When you think of Cannes you think of world cinema. And as films have always been like dreams to me, this is a dream come true."
The other eight members of the jury who decide on the winner of the Palme d'Or for best film will be announced in April, as well as the movies selected to contend for the coveted prize.
Burton, aged 51 and born in California, has created some of the darkest and most evocative movies in cinematic history, including "Beetlejuice", "Edward Scissorhands" and "Planet of the Apes".
"He's a magician," said festival president Gilles Jacob, hailing Burton's talent for bringing to life hauntingly beautiful filmscapes and edgy characters.
"We hope his sweet madness and gothic humour will pervade the Croisette," the celebrated seaside boulevard of Cannes, he added.
Born Timothy Walter Burton, the first of his 14 feature films was "Pee-Wee's Big Adventure" in 1985. But it was "Beetlejuice" in 1988 that threw the doors of Hollywood wide open.
Warner hired him for the first Batman in 1989, which enabled him to move on to more personal projects, including "Edward Scissorhands" the following year and "Nightmare before Christmas", which he produced.
He has worked every genre -- from biography ("Ed Wood") to science fiction ("Mars Attacks" and "Planet of the Apes") as well as gothic ("Sleepy Hollow"), fantasy ("Big Fish"), animation ("The Corpse Bride"), children's movies ("Charlie and the Chocolate Factory") and a musical ("Sweeney Todd").
Burton is also an illustrator, painter and photographer and New York's MoMA currently is featuring an exhibition of his work.
His next feature, a 3D adaptation of Lewis Carroll's "Alice in Wonderland", starring his emblematic actor Johnny Depp and Helena Bonham Carter, is to be released in US theatres in March.