Washington is eager for Russia's entry into the World Trade Organization, and promised Monday to offer "constructive support" toward that end, US trade representative Ron Kirk said Monday.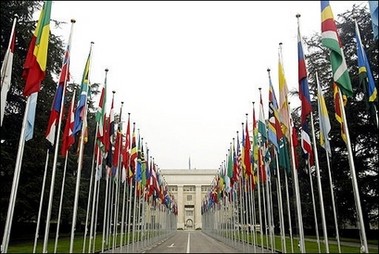 WTO headquarters entrance in Geneva
Kirk's comments came after he met with Russia's Deputy Prime Minister Igor Shuvalov in Washington for talks on a range of bilateral and multilateral trade issues.
Among the trade issues discussed were US exports of agricultural products, protection of intellectual property rights, and licensing procedures for certain information technology products, Kirk's office said in a press release.
"Ambassador Kirk welcomed the prospect of renewed engagement with Russia on its WTO accession negotiations following a period of uncertainty regarding Russia's intentions," the statement from Kirk's office read.
"However he again noted that progress in these multilateral negotiations has always depended, and will still depend, on Russia's dedication and work toward that end," the statement said.