The US Agency for International Development (USAID) and the International Fund for Agricultural Development (IFAD) have signed a cooperation agreement to assist Cambodia with agricultural development.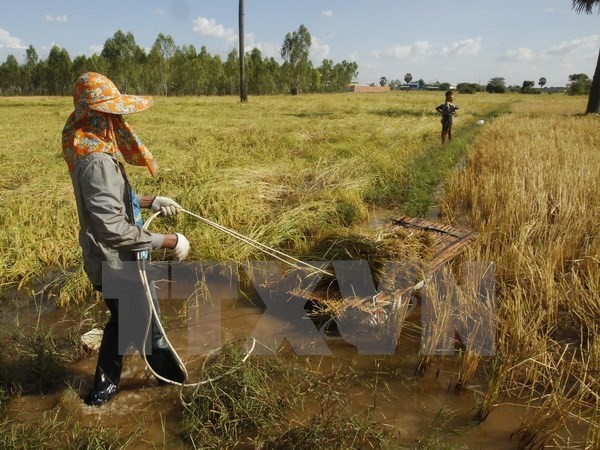 Illustrative image. (Source: AFP/VNA)
The project will be carried out in five years from 2017 with a funding of nearly 160 million USD.
According to a press release issued by the US Embassy in Cambodia on February 2, the Memorandum of Understanding on cooperation between the USAID and IFAD was signed on January 27.
Under the MoU, via the US government's future food security programme, the USAID plans to invest around 40 million USD to support Cambodia's agricultural development while the IFAD will provide 118 million USD in both non-refundable aid and loan.
Besides, the USAID and IFAD will also share experience and help Cambodian farmers improve their farming methods to boost productivity and enhance competitiveness and value of agricultural products.
IFAD Asia Pacific Director Benoit Thierry said the IFAD is calling other organisations to join the programme.