The United States and China, which already hold talks on key political and economic issues, are to start a joint dialogue on counterterrorism, US Secretary of State Hillary Clinton has said.
"I am pleased to announce that the United States and China will be conducting joint talks on counterterrorism this fall," she said Thursday at a business forum attended by China's chief legislator, Wu Bangguo, the second most powerful man in China's ruling Communist Party led by President Hu Jintao.
"Now, we will not see to eye to eye on every issue," Clinton said. "We have different histories, different experiences, different perspectives but we must seek to talk honestly and openly, even when agreement is not possible," she said.
"And we are committed to doing so."
The talks disclosed by Clinton may be the first institutionalized dialogue with China on counterterrorism, regional diplomats said.
President Barack Obama's administration held its first revamped Strategic and Economic Dialogue with China in July, focusing on bilateral, regional and global challenges on economic and foreign policy issues, as well as climate change.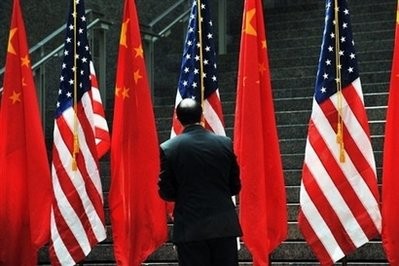 The United States and China are to expand their dialogue to cover counterterrorism
The talks were launched under former US president George W. Bush in 2006.
Clinton recalled that in July, the two countries had "a very frank discussion" about human rights, a touchy topic in Beijing.
China has come under attacks from Western governments from stifling freedom in the world's most populous nation.
Clinton also said that the two countries had agreed to hold the next round of the human rights dialogue before the end of the year and also reconvene a bilateral legal experts dialogue.
"We know that this is an important part of our engagement with China," she said.
Obama will make his first presidential visit to China in November to bring fresh impetus to relations between the United States and the Asian giant, officials said.