Vietnam vehemently condemns a series of bloody bomb terror attacks in Belgium on March 22, Spokesperson for the Foreign Ministry Le Hai Binh said.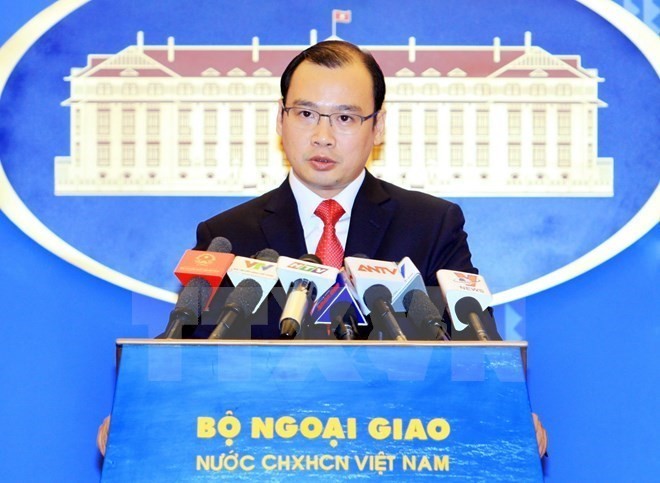 Spokesperson for the Foreign Ministry Le Hai Binh (Source:VNA)
"We were shocked and indignant at the news that a string of bomb terror attacks occurred in the Belgian capital city of Brussels and left dozens of deaths and injuries," Binh said in reply to a reporters' query on Vietnam's reactions to these incidents.
"We have a strong belief that efforts underway by the Belgian Government will bring the culprits to light shortly," he said, expressing sympathy with the losses and pains being endured by the Belgian Government, people and the victims' families.
He clarified that after learning about the bomb attacks, the Foreign Ministry instructed the Vietnamese Embassy in Belgium to promptly work with local authorities and agencies to check for any Vietnamese falling victim.
"We have yet to get any information about any Vietnamese victims," Binh said.
The Vietnamese Embassy is working hard to seek more information and at the same time outline support plans in case they are needed, he added.
A series of explosions ripped through Brussels airport and a city metro station on March 22, killing at least 26 people.
Two blasts targeted the main hall of Zaventem Airport killing at least 11 people, while at least 15 others have died in an underground rail blast, with 55 injured.-VNA