US banking giant Wells Fargo said Monday it had struck a deal to repay all of the 25-billion-dollar loan it received from the government last year during the financial meltdown.
As part of the deal to buy back the government held stock, the company will launch a 10.4-billion-dollar share offering.
The government had lent the money as part of the multi-billion-dollar Troubled Asset Relief Program (TARP), which aimed to prevent a banking sector collapse by bailing out key lenders.
"Now we're ready to fully repay TARP in a way that serves the interests of the US taxpayer, as well as our customers, team members and investors," the San Francisco-based firm's CEO John Stumpf said.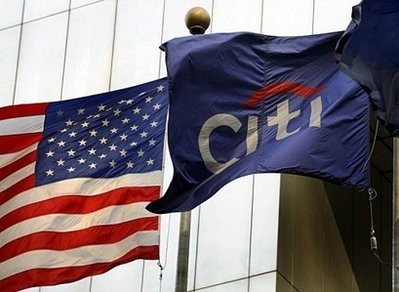 The Citibank Building in New York. Citigroup and Wells Fargo struck deals to repay a total of 45 billion dollars in state aid, winding down a year-long US government effort to save the banking sector from wholesale collapse.
"TARP stabilized our country's financial system when confidence in financial markets around the world was being tested unlike any other period in our history," said Stumpf.
"Its success also generated financial returns for taxpayers, including 1.4 billion dollars in dividends paid to the US Treasury."
The repurchase of TARP preferred stock will, in the fourth quarter, likely reduce common shareholders' income available by two billion dollars, because "the book value of the preferred stock is less than the amount paid," the banking giant said in a statement.
In October, however, Wells Fargo welcomed much better-than-expected third-quarter earnings of a record 3.2 billion dollars -- a profit up 98 percent from a year earlier.
Fellow TARP beneficiary Citigroup announced earlier Monday that it too was repaying 20 billion dollars in state aid.
Citi said the repayment to the US Treasury Department would result in a loss of some eight billion dollars, but would save the firm 1.7 billion dollars a year in interest.